Here are the top movies that inspired me creatively during the past year.
I have to say, 2013 was not a great year for me and sci fi/fantasy films. I saw Oz, The Great and Powerful, the film adaptations of Beautiful Creatures and Mortal Instruments, Oblivion, the new Superman: Man of Steel, and Pacific Rim. (I happily skipped mega-bigot Orson Scott Card's Enders Game). I thought each of those movies was good, but none was especially memorable. I still want to see the Percy Jackson: Sea of Monsters, Gravity, Thor: Dark World and the second Hobbit movie, so maybe there's still time for another sci fi/fantasy film to get added to my annual list. As it is, I only have one.
I really liked everything about Jack the Giant Slayer, from the re-told fairytale storyline, to the mood and the atmosphere, and to the acting and the action sequences. It got pretty crappy reviews and was branded as another lazy Hollywood fairytale remake, along with 2012's Snow White and the Huntsmen, Hansel and Gretel: Witch Hunters and Red Riding Hood. But for me, Jack stood above those films simply for sticking to action adventure rather than overpowering the story with sexuality, modern sensibilities and/or "deeper meaning." It's not destined to be a classic, but I thought it was really fun and well-conceived.
The rest of my picks were contemporary dramas, comedies or a combination of the two.
You can't go wrong with a Woody Allen movie in my opinion.
It's always tough for me to say what was my favorite film of the year, but if held above a flame, I'd give it to Blue Jasmine. I thought that the two lead characters, portrayed exceptionally well by Cate Blanchett and Sally Hawkins, had great stories to tell. That was interesting to see since so many of Allen's films take things from a male character point-of-view. Blue Jasmine was wonderfully neurotic and complex, and I'm a sucker for that.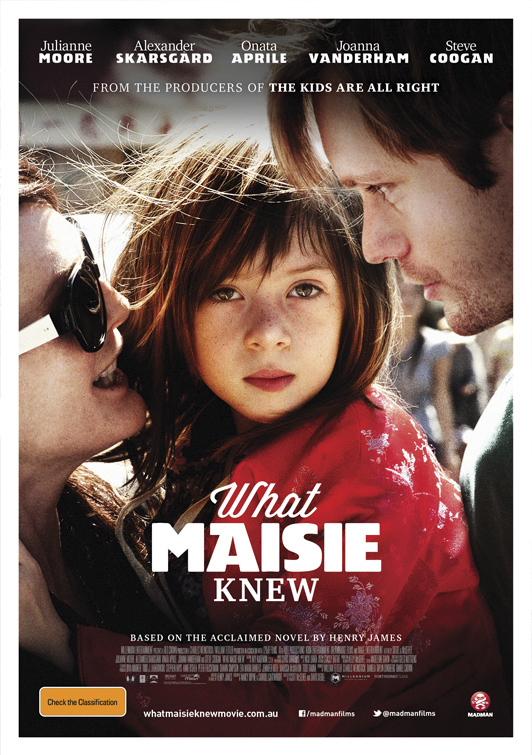 Besides fantasy, dysfunctional family drama is probably my next favorite genre. Give me a fantasy with dysfunctional family drama and I'm chomping at the bit; erm, Game of Thrones perhaps?
This quiet film adaptation of Henry James' novel What Maisie Knew is squarely contemporary, and I thought it was very impressive. Great writing, great acting, and heart-wrenching without pound-you-on-the-head sentimentality.
Based on the 1947 expedition of Swedish explorer Thor Heyerdahl to prove that ancient South Americans migrated, on rafts, to the Polynesian Islands, Kon Tiki is worth the ticket price just to see its cinematographic achievement. I literally swayed and lurched in my seat as the crew hung on throughout their perils on the open sea.
Beyond that, it's an uplifting adventure story based on fresh subject matter.
Sliding further over to the dark side, this Danish film (a 2012 film but arriving in the U.S. for wide release in 2013) is about a father, displaced by an acrimonious divorce, who is falsely accused of sexual abuse when a troubled girl at the kindergarten where he works discloses fragmented feelings and memories. Loaded issues abound here, and what's remarkable is the restrained portrayal of both the father and the young girl. Sympathy builds organically as the events unfold, and the only villains are some misguided vigilante fathers in the community who terrorize the main character. Even they get some redemption in the end, but the scars remain.
I have to include one guilty pleasure each year, and This Is The End got my guilty seal of approval for 2013. I watched the movie on a flight from New York City to Los Angeles, and granted: I had tossed back a vodka tonic or two. I laughed out loud so much, I'm sure it was majorly irritating to the nearby passengers.
That's about all I should say about my feelings on this film in order to preserve a little integrity.
I feel bad that none of my picks so far have gay characters or themes. That's not because I don't support gay films. It's just because none of the gay films I saw this year were 2013 releases. (I did see The Dallas Buyers Club, which has Jared Leto as a transgender/gay supporting character and deals with the early AIDS epidemic; I thought it was good but not great).
So I'll give honorable mention to a couple of gay films I discovered this year.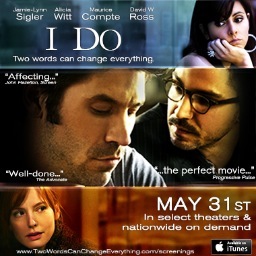 This 2012 indie film had a grassroots tour across the country that went into 2013. I saw it On Demand in the spring. I thought the acting and the writing were solid, and the modern storyline was very appealing. Though I Do was marketed in part as a film about marriage equality and its implications for cross-national couples, I thought the movie's handling of universal, tragic themes–the aftermath of the sudden death of the main character's brother–was equally compelling.
Elliot Loves is a 2012 indie film that I watched On Demand this year. (My husband and I order in films a whole lot more than going to the movie theater these days). I thought the title character was an excellent portrait of an urban gay man growing up in the 90s/new millennium, on one hand experiencing greater freedom to express himself, but on the other still struggling for connection as he overcomes wounds of childhood, including and beyond homophobia.
Share on Facebook