C O M I N G  S O O N ! !
For Jacks Dowd, a gay college senior who feels ungrounded from his family and life in general, an alcohol and sex-infused weekend in Montréal sounds like a pretty good escape. His Spring Break binge takes a detour when he meets Benoit, an admiring drifter with startling green eyes. A hook-up turns into a day, two days, and then a full week in Benoit's hostel, making love and scarfing down take-out food. But at the end of the week, Benoit demands that Jacks make an impossible choice: stay with him forever or never see him again.
The night before Jacks is supposed to return to college, he  meets Benoit in Mont Royal Park to try to work things out. Benoit springs on Jacks an unfathomable secret: he's a werecat. He traps Jacks in an abandoned cabin and performs an occult rite so they will be mated forever.
With his dual nature, Jacks can shape-shift at will, and he has amazing new senses and physical abilities. But how will he live as an unfathomable hybrid creature? When Benoit shows Jacks the violence he's capable of, Jacks may need to find a way to destroy the one person who can help him survive.
Werecat: The Rearing is the first installment of a paranormal romance series upcoming in May 2013 from Vagabondage Press.
 

Atlantis is besieged by violent storms, tremors, and a barbarian army. For sixteen-year old Aerander, it's a calamitous backdrop to his Panegyris, where boys are feted for their passage to manhood.
Amid a secret web of romances among the celebrants, Aerander's cousin Dam goes missing with two boys. With the kingdom in crisis, no one suspects the High Priest Zazamoukh though Aerander uncovers a conspiracy to barter boys for dark spiritual power. Aerander's proof — an underground vault that disappears in the morning — brings shame on his family and suspicions of lunacy. The only way to regain his honor is to prove what really happened to the missing boys.
Tracking Dam leads Aerander on a terrifying and fantastical journey. He spots a star that hasn't been seen for centuries. He uncovers a legend about an ancient race of men who hid below the earth. And traveling to an underground world, he learns about matters even more urgent than the missing boys. The world aboveground is changing, and he will have to clear a path for the kingdom's survival.
S H O R T  F I C T I O N
The Trouble with Finklesteins

A monthly gathering of two friends from Kew Gardens, NY exposes long suppressed jealousies and a terrible secret.
You can read "The Trouble with Finklesteins" in Newtown Literary Issue 2 – Spring/Summer 2013.
Crotchwatchers
"Crotchwatchers" is a short story about two teens headed down divergent paths, set against New York City's 1990′s-era Christopher Street piers.  The story came out in Diverse Voices Quarterly, Volume 3 Issue 11/12.
Mike's Pond

When a twelve-year old takes a dare to go down after dark to an abandoned lot, steeped in horror-style urban legends, he discovers something much more frightening than he had imagined.
"Mike's Pond" is a fictionalized memoir about growing up in Amherst, NY.  It appears in Wilde Oats Issue Nine.
In A Wine Phase

My short story "In A Wine Phase" appears in Wilde Oats Issue 5.  In A Wine Phase is a contemporary tale of a gay couple in trouble, temptation and what constitutes family.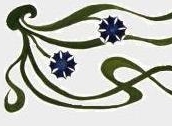 The Vain Prince
Out in Ganymede Stories One and Ganymede #6!!  Inspired by "The Frog Prince," THE VAIN PRINCE is the story of Adalbert, the legendarily beautiful and legendarily obnoxious son of King Heinrich of the fairytale kingdom of Evermore.  When Heinrich decrees a contest for any eligible bachelor to try to win his son's heart, Adalbert dismisses one after the other.  Most harshly, he turns away a Troll, provoking a curse that brings famine and war to the kingdom.  Locked up in a dungeon for life, Adalbert discovers he has a mysterious cellmate who enchants him with a story of love and tragedy.  In the stranger's dying days, Adalbert learns self-sacrifice and ultimately love.
Chroma Journal calls THE VAIN PRINCE:  "an adorably amusing fairy tale.  Peters' fairytale anti-hero, Adalabert, is rather like a queer Turandot, and his prose swaggers along like a drunken queen in a nightclub, the very antithesis of what a fairytale should be."
La Bloga
I'm a guest columnist for the Latino/a literary site La Bloga and have links to my articles here:
Rediscovering John Rechy's City of Night (March 21, 2010)
Interview with Young Adult Author Alex Sanchez (June 6, 2010)
PANIC! in the East Village:  Empowered Latinas Speak (August 15, 2010)
Diversifying Books for Teens:  #YesGayYA and beyond (October 9, 2011)