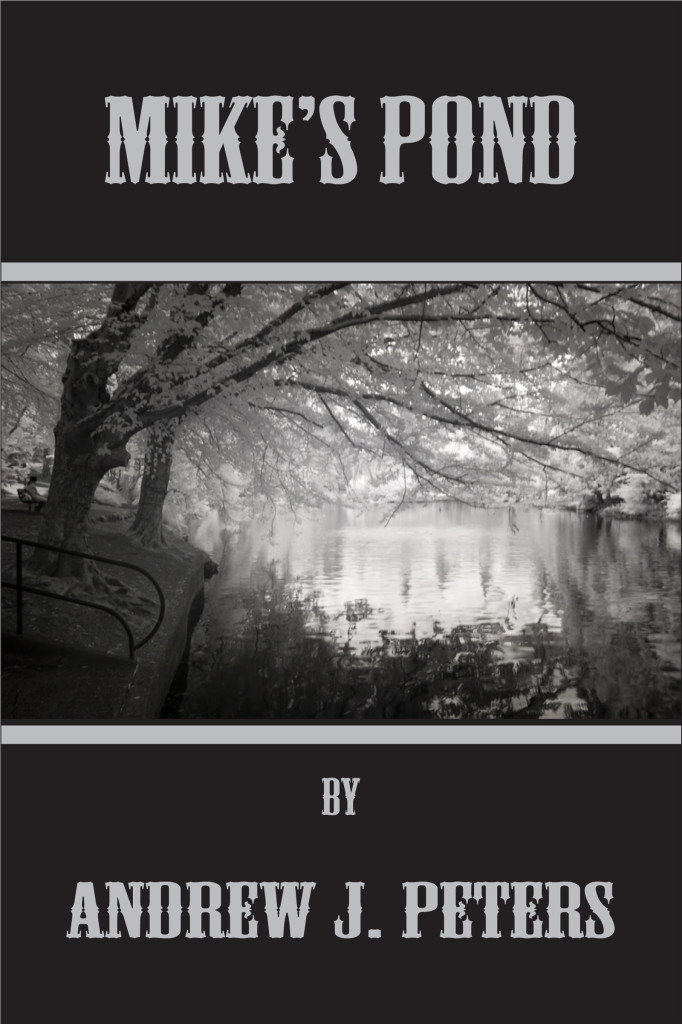 A few of my short stories are out of print, and I decided to publish them for free on Smashwords.
The first one up is a fictionalized memoir "Mike's Pond," which first appeared in the quarterly e-zine Wilde Oats. This was one of my earliest publications from back in 2011.
The story is special to me for a few reasons. I wrote it as an experiment for a critique group in which I was participating at the time. A couple of us were writing fantasy. Most were writing contemporary, literary pieces. Just for a fun challenge, we decided to all take a crack at writing horror.
My mind had drifted back to what had scared me as a kid. I grew up with an older brother so the source material was vast. We lived in a quiet, suburban town outside of the city of Buffalo. During the summer break from school, the thing to do was charting out the wooded pockets of land surrounding our tidily developed neighborhood. That was fine during the day, but there were stories of terrible things that had happened in those wild, abandoned places at night.
Mike's Pond was the best-known legend. When my piece was published in Wilde Oats, I was happily surprised to hear from readers back in Amherst, New York who told me the story was alive and well. The one square-acre or so site had been idle for decades. But just recently, it was sold to a hotel developer, and it will soon be no more. Local residents, organized under the banner: Friend's of Mike's Pond, have tried to oppose the razing of the forested wetland, which is a vital ecosystem for wildlife. Sadly, it appears that they are losing the battle.
As a kid growing up in the 1980s, Mike's Pond was both a playground and a cautionary tale. It seems that everyone in that neighborhood has heard the story that some young man named Mike drowned there, but no one can reliably say who Mike was, why he drowned, and when his death happened.
Those curiosities inspired my "horror story," but it gradually turned into more of a coming-of-age piece. It became about my struggles proving myself to my older brother, wanting to be a "normal" boy, and confronting the frightening reality that I was not "normal" by the conventional standards of the time. Of course, those conventional standards were the only standards I knew as a twelve-year-old.
If you like the story, you might just give it a rating and/or review on Smashwords. Of course, you can do that if you don't like it too. This was my first foray into Smashwords publishing, and I spent many hours working on the formatting, but I'm aware it's not perfect. New respect for self-published authors!
Share on Facebook