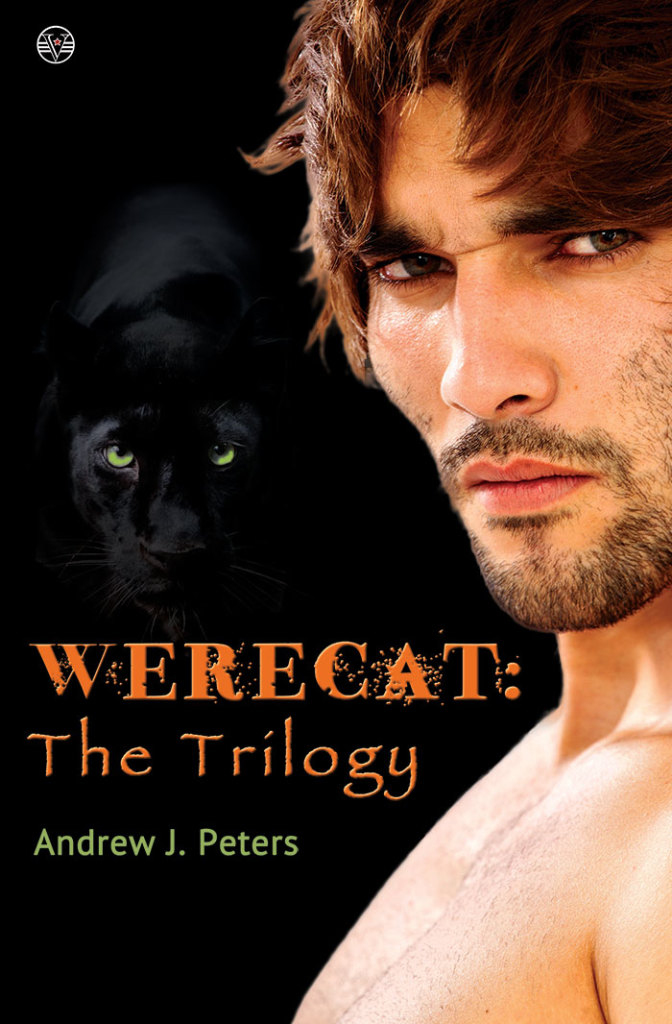 Just released today: all three installments of the Werecat saga in one fierce, little paperback.
That's The Rearing, The Glaring and The Fugitive all together for the first time. Here's a blurb about the story.
Twenty-two-year-old Jacks is on a mission to drown his past in alcohol when he meets the handsome drifter Benoit on a lost weekend in Montréal. It's lust and possibly something more. Jacks never suspects that a drunken hook-up will plunge him into the hidden, violent world of feline shifters.
Benoit traps him in an arcane ritual to be joined as mates, from which Jacks emerges with fantastical abilities and a connection to Native traditions that were buried by his family. But his new existence pits his human instincts against his wild animal nature. When Jacks meets the young medical student Farzan, who wants to be with Jacks no matter what or who he is, Benoit's feline jealousy rages like an inferno.
Jacks must figure out how to survive with his dual nature and a boyfriend who will kill any threat to their relationship. When a secret society called The Glaring shows up with a plan to exterminate humankind, Jacks will have to work quickly to gain command of Benoit's magic before the world shatters into a war of man against beast.
The Werecat saga has been about two years in the making. I'm pleased as heck to see the full story beautifully bound in a print book. Pick it up at Amazon or your favorite retailer.
Share on Facebook