This past Saturday's Rainbow Book Fair was fun and energizing!
I wish I had taken more photos, but here's one from the Bold Strokes Books exhibit booth. Pictured are Joshua Martino (center), author of Fontana, the story of the first gay sports superstar, and Jennifer Lavoie (right), author of Andy Squared, a contemporary gay YA novel.
(Martino is a rather tall gentleman who I had trouble fitting entirely in the picture

)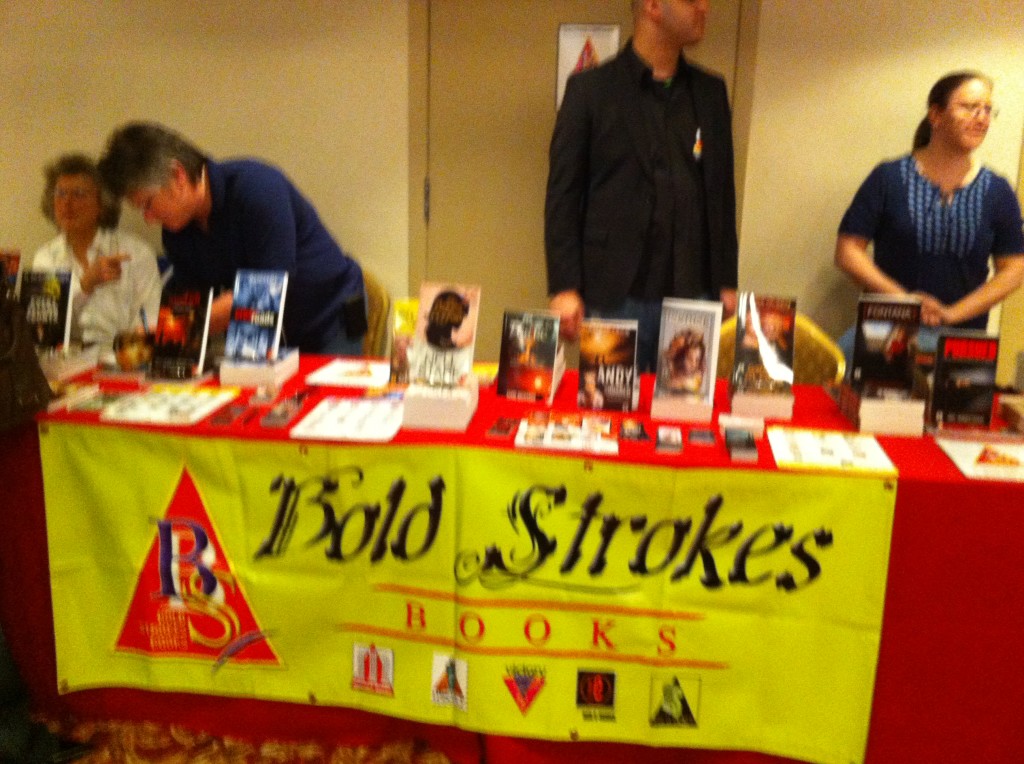 Here's video of my reading from The Seventh Pleiade. The passage is from an early section of the book where the main character Aerander is looking for his cousin Dam. Dam is a novice priest who went missing with two boys named Koz and Leo on the eve of a sacred festival called the Paneygris. Aerander does some sleuthing after a temple ceremony by trying to talk to Hephad, who is one of Dam's friends in the priesthood.